Welcome to LED Prop site - this is just a simple page regarding a project we are doing to create an led version of every prop on the flow scene.
The props are all controlled by android/iphone app and have lots of unique features.

We are looking for people to help test and ultimately help with making props if there is enough demand for them, please let us know if you wish to help with the project.

Thanks

Update 26th June 2020

Prototype Fans done - some very unique features.

Prototype Dragon Built.

Some images of the new props - more info coming shortly

Update 14th April 2020

Please join us on a facebook group for more info

Here

Update 28th March 2020

Multi Hoop now works - connect upto 9 props extremely easily.
Lots more features in the app completed, sequence player, etc etc.
Support for new props, all entering testing - please contact if you wish to be a tester.

- Led Poi ( 4 sizes ) finished.
- Contact Staff - each of the poi adapt to fit the staff.
- Pixel Sword finished.
- Fans started.

Hoop now features foam insert to stop any vibration or knocking - brighter leds.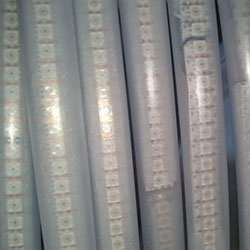 Keep safe out there in these times!



Update 28th January 2020

Please contact us for international reps - we are looking for reliable people outside the UK to promote the hoop in their country.

New project started - Pixel Sword is on its way and Poi

Some new images

Taken in Thailand - thanks to Colette - Photographer @damianalmua
You can see how the hoop differs from anything else out there, theres no led lines, its all a wall of colour :) These are still old low resolution images on the hoop, the new images show the hoop off properly, coming soon.
Update 18th December2019

Hoop hardware and software finished - all existing hoop orders starting to process, please contact to see a demo or order, thanks

Update 14th December2019

Slight delay in coding - more features added however - fade in , fade out, choose random, more patterns made and tested.
Multi Hoop hardware ability checked and it works. Contact and Dragon staff started now which will sync with the hoop for coordinated graphics for performances.

Update 22nd November2019

Hoop software debugged properly, App software nearly finished.
Ability to simply upload patterns from your phone added, 1500 patterns added, sequences added. Few more days coding and mainly finished. Bluetooth multi hoop started. Nearly ready ! :)

Update 7th November2019

Hardware has been finalised, hoop brightness increased and colours give more definition, moved back to the push button ( but an easier to press version ) inside the hoop for now, works well. Software is coming along well, we now can upload any image up to the hoop from your phone in a few clicks, very simple. Sequences to add and error checking and finialising the setup and software and then its mainly done, looking at 2 weeks ( hopefully! ) and then the hoop is finished and electronic testing can start to be able to produce them. We are looking at other control methods as optional extras, something exciting coming soon !

Update 23rd October 2019

The top spec LED hoop in the range has been built and tested. Couple of new issus to solve but not a problem. This hoop has 500+ leds, we need to make some more graphics to show this hoop properly as the current ones are far too simple. The graphics are incredible - pictures coming shortly, after full testing , it should be around £100 more than the current hoop due to the high cost of the Leds.

Update 16th October 2019

Leds seem now stable, no issues since the fixes have been added.

New style hoop lock on the way, just finalising the method and waiting for parts from china to finish.

New LEDS to test from china on the way, specs are very impressive, brighter and less power, unfortunately more expensive, but this could lead to two hoops, still both half the price of most smart hoops. Iphone app testing underway aswell. Hoop is not far off ready!

Update 10th September 2019

A couple of weak spots have been found from hours of testing, these are fixed and more testing is carrying on, we have 10 hoops being tested at the moment, please contact if you want to join the testing program.
A basic Android and Iphone App is nearly finished to use the hoop in its currrent form with more features coming shortly.
We still havent thought of a good name ! :) Any ideas?

Update 19th August 2019

Welcome to our led hoop website - this is a holding page for a new LED Hoop project based in the UK. We are aiming to produce a hoop with higher led count than any out there. This gives a much brighter, clearer and higher resolution image which far exceeds any other hoop on the market. We will be trying to bring the price down to around the £200 mark aswell. For avid hoop builders we will be providing a cheap kit to build yourself one - saving money and customising to your exact needs.

The hoop features :


between 330 and 370 super bright LEDS
in built batteries - hoop balanced and no battery gap
portable battery charger - charge on the go ( doubles as mobile phone charger )
usb battery charger also
Displays any pattern including any images - pixel hoop enabled
Updates via WiFi at any internet spot
around 45 mins runtime with super bright setting, over an hour at standard setting - more if 5gram heavier batteries are used. At lowest brightness - around 2 hours+
charge time - around an hour
5 levels of brightness.
no rivet closing mechanism - hidden bolt
Control via Android or Iphone ( app on its way - please send in requests )
battery life indicator on hoop on power up or via app
available in 19mm tubing or bigger - 16mm coming later
all leds protected by foam backing and bubblewrap
hoop ends protected by plastic, no issues if hoop separates - no damage will occur
internal power switch

Some images of the prototype below, if you would like to help in designing the app for this hoop, add some features of your own please dont hesitate to get in touch.

All our polypro tubing is sourced from One Stop Hoop Shop - excellent tubing and service!